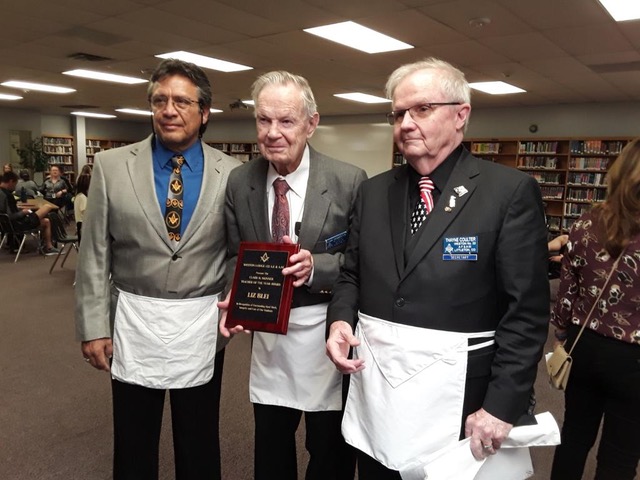 On May 24, 2019 members from Weston Lodge #22 A.F. & A.M. visited the Goddard Middle School in Littleton, Colorado to present teacher Liz Blei with the 2019 Clark Skinner Teacher of the Year Award.
Principal Bryan Breuer and Clark Skinner himself were on hand to present the plaque and $500 check to Ms. Blei who was voted to receive the honor by her peers.  Ms. Blei received a standing ovation during the presention.  Additional Weston members attending the award presentation included WM Francisco Mier y Teran, Steven O'Donnell, Thayne Coulter, Mark Costello, Loren Kohler, Josh Levin, Ron Pino.
Congratulations to Liz Blei!  Well deserved!