Fifty and Seventy Year Awards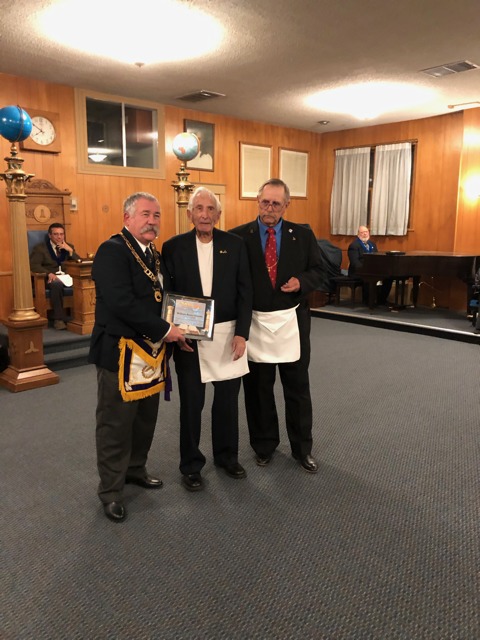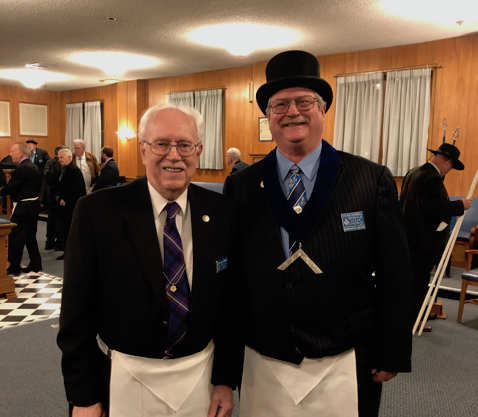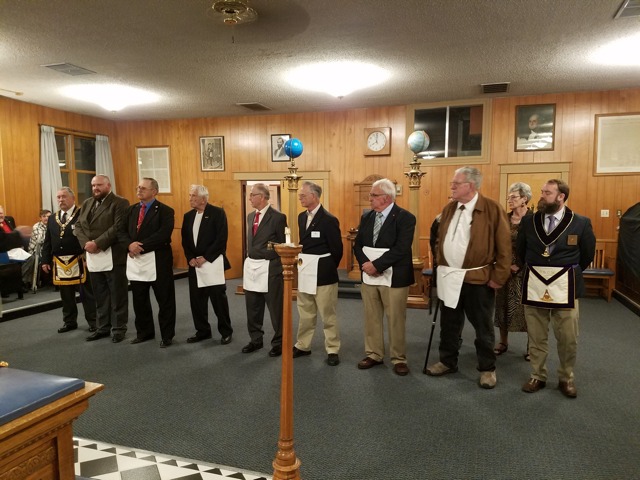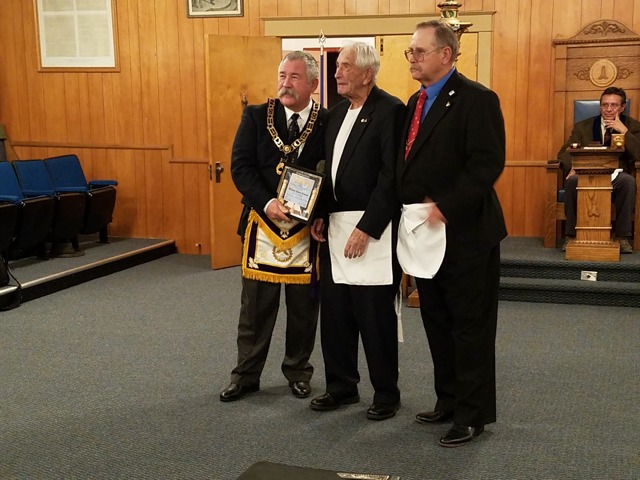 The November 7, 2018 stated communication was an open lodge event.  It provided a special opportunity to see the presentation of a fifty-year award to Larry Wullbrandt of Weston Lodge #22.  Larry's wife Jane was in attendance for the presentation of his award.
A seventy-year award was presented to Bill Green of Casper Independence Rock #56.  Three of our brothers from Wyoming including; Thomas Hamm Deputy Grand Master, Wyoming Guernsey Lodge #49; Bill Elmore Worshipful Master, Casper Independence Rock #56; and Weston Hubele Senior Warden, Casper Independence Rock #56 drove from Casper, Wyoming to Weston Lodge #22 for Bill Greens presentation.  The act displayed the strength of brotherhood within the fraternity and reminded all present of our own obligations to our brothers.