Weston Table Lodge 11.3.2018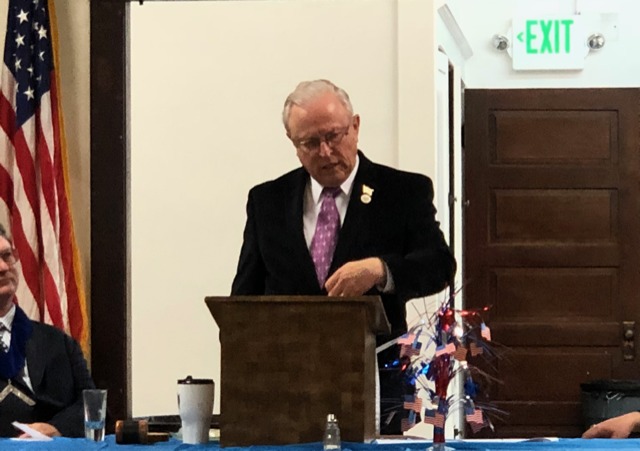 November 3, 2018 at 5:30 pm a Table Lodge was opened at Weston Lodge #22 to Honor Masonic Military Men.
A fantastic dinner was prepared for the attendee's by brother Michael Cardoza, Josh Levin, Randy Lutton and Mark Costello.
Presentations were made and toasts were offered to:
The Flag of our Country presenter Bruce Swedal.
George C. Evans presenter Thayne Coulter.
Buzz Aldrin presenter Steve O'Donnell.
Gordon Cooper presenter Swen Hoffman.
Marquis de Lafayette presenter Jay Bobeck.
James Johnston presenter Loren Kohler.
All Freemasons Over the World.
James Johnston was the keynote speaker and delivered a moving speech from his first hand knowledge of the beach landing at Iwo Jima.  His attendance at Table Lodge, as well as his service to our country, will not be forgotten.
To our military active duty and veterans, we appreciate your service.